days
Hours
Minutes
Seconds
Date: 27 October 2023
Time: 12:30 - 17:25 JST | Time Zone Converter
Venue: 4th floor, Kabuto One Hall & Conference, 7-1 Kabutocho, Nihombashi, Chuo City, Tokyo 103-0026, Japan
This event will also be livestreamed so open to join virtually.

(日本語はこちら)
Overview
The ICMA & JSDA Annual Sustainable Bond Conference 2023: Accelerating Transition with Sustainable Bonds will cover international progress on policy and market support for transition finance, as well as the potential and the challenges of financing transition with sustainable bonds including case studies in Japan.
Participants will also discuss the wider prospects for sustainable finance in Japan and across Asia. This conference, on its 7th year, has become one of the key sustainable finance events in the country, gathering more than 800 delegates in 2022 from all market constituents in sustainable finance including government and other public sector officials, issuers, banks, investors, market infrastructures, external reviewers and law firms.
This in-person event taking place in Tokyo is open to all ICMA and JSDA members and all interested parties free of charge. The event, which will also be broadcasted virtually, will include simultaneous translation (English/Japanese)
Admission: This event is free to attend and open to all interested market participants. Access via livestream is available. Register now.
Registration will close at 17:00 JST on 26 October 2023.
If you have any questions, please contact ICMA events.
In partnership with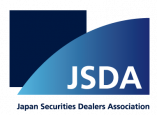 Please note that this agenda is subject to change.
JST
12:30
Registration
13:00
Welcome and opening speech
Toshio Morita, Chairman and CEO, JSDA
Bryan Pascoe, Chief Executive, ICMA (virtual)
13:10
Keynote speech
Tim Gould, Chief Energy Economist, IEA (virtual)

13:20
Panel discussion: International progress on policy and market support for transition finance
Moderator: Reiko Hayashi, Director and Deputy President, BofA, Securities Co., Ltd., Member, JSDA SDGs Council; Member, ICMA Board


Sean Kidney, CEO, Climate Bonds Initiative (virtual)
Representative of Japan's Ministry of Economy, Trade and Industry

Additional speakers to be announced
14:20
Coffee break
14:40
Keynote speech
14:50
Fireside chat: Regulatory perspectives for Sustainable Finance in Japan and Asia
Moderator: Mushtaq Kapasi, Managing Director and Chief Representative, Asia Pacific, ICMA

Hideki Takada, Director, Strategy Development Division, Japanese Financial Service Agency (JFSA)
Kelvin Lester Lee, Commissioner of the Securities Exchange Commission of the Philippines (virtual)

15:50
Coffee break
16:10
Keynote speech
16:20
Panel discussion: Potential and challenges of transition finance - Case studies in the Japanese and international private sector
Moderator: Kazushi Shimizu, Managing Director of Sustainability Solutions, Daiwa Securities Co. Ltd.


Masato Kanedome, Principal, Sustainability Service Department, DNV Business Assurance Japan K.K.
Tetsuo Yoshida, Executive Officer, Head of the Financial Strategy and Planning Division, Head of the Global Investor Relations Group, JERA Co., Inc.

Additional speakers to be announced
17:20
Closing remarks
Nicholas Pfaff, Deputy CEO and Head of Sustainable Finance, ICMA; Secretary of the Green Bond Principles (GBP) and the Social Bond Principles (SBP)
17:25
Event close