Under SFTR, authorised trade repositories (TRs) are required to provide, on a weekly basis, public access to a set of summary statistics based on the transactions that have been reported to them in the previous week.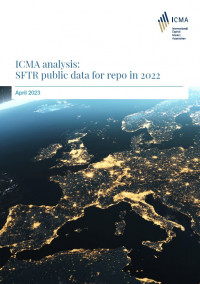 ICMA collects this data from the four TRs, consolidates it and publishes the information in an aggregated and more user-friendly form. The SFTR public data complements existing ICMA publications, such as the semi-annual European Repo Survey, and further contributes to the transparency of the repo market.

As of 1 January 2021, SFTR reporting has been split into two separate regimes following the end of the post-Brexit transition period: EU SFTR and UK SFTR. ICMA is therefore publishing separate data sets for both jurisdictions.

Based on extensive input from its SFTR Task Force, representing more than 150 firms across the repo market, ICMA has put together detailed best practice recommendations and sample repo reports which complement and supplement the regulatory framework and aim to ensure consistency in firms' implementation efforts. Further information on SFTR and ICMA's related work is available on our SFTR webpage.

4 April 2023 ICMA published an analysis of SFTR public data for repo in 2022, following on from its earlier analysis of the key market features and trends in the European repo market based on the first full year of SFTR public data which was published in September 2021.


EU
Loan Values for Total SFTs vs REPO since Go-Live (13 July 2020)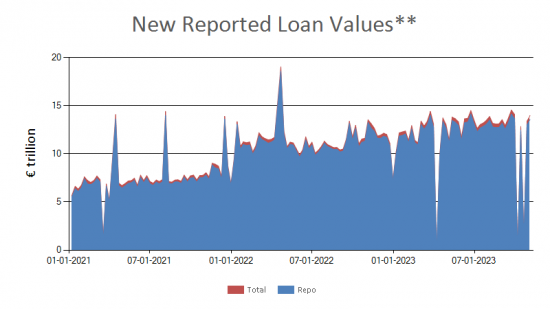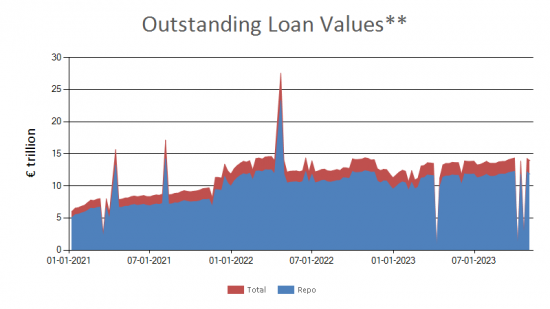 Week 174: week ending 3 November (published 10 November 2023)

Data from previous weeks can be found on our archive page.

We include data from all four TRs in all weeks and do not adjust the data in any way.

Legal Disclaimer: This information is provided by ICMA for information purposes only and should not be relied upon as legal, financial or other professional advice. While the information contained herein is taken from sources believed to be reliable, ICMA does not represent or warrant that it is accurate or complete and neither ICMA nor its employees shall have any liability arising from or relating to the use of this publication or its contents.


Links to the original data published by the four TRs:

DTCC
KDPW
Regis-TR
UnaVista (Note: UnaVista has announced that it will discontinue its trade repository services under both EU and UK SFTR effective 31 January 2022.)


For more information contact: ercc@icmagroup.org
UK
Loan Values for Total SFTs vs REPO since 8 January 2021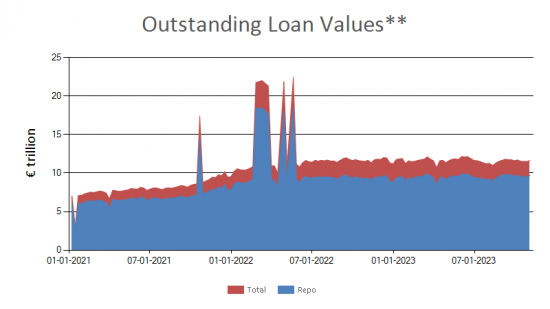 Week 148: week ending 3 November (published 10 November 2023)

Data from previous weeks can be found on our archive page.

We include data from all four TRs in all weeks and do not adjust the data in any way.

Legal Disclaimer: This information is provided by ICMA for information purposes only and should not be relied upon as legal, financial or other professional advice. While the information contained herein is taken from sources believed to be reliable, ICMA does not represent or warrant that it is accurate or complete and neither ICMA nor its employees shall have any liability arising from or relating to the use of this publication or its contents.


Links to the original data published by the four TRs:

DTCC
KDPW
Regis-TR
UnaVista (Note: UnaVista has announced that it will discontinue its trade repository services under both EU and UK SFTR effective 31 January 2022.)


For more information contact: ercc@icmagroup.org