days
Hours
Minutes
Seconds
Overview
Agenda
Sponsors
Side events
Register
Date: 28 June 2023
Time: 09:00 - 17:20 SGT Followed by a networking reception | Time Zone Converter
Venue: Marina Bay Sands, 10 Bayfront Ave, Singapore 018956


The 2023 Annual Conference of the Green, Social, Sustainability and Sustainability-Linked Bond Principles (collectively known as the "Principles") will be held in Singapore on Wednesday 28 June with the Monetary Authority of Singapore as the Supporting Partner.

The Principles are the leading framework globally for the issuance of sustainable bonds and are the de facto standard referenced by over 98% of sustainable bond issuance internationally. The Principles underpin a market representing near $3 trillion of securities in stock, the largest source of debt capital finance available for sustainable projects and transition finance.

The full day conference agenda will combine keynote speeches and panel discussions with leading market figures and experts in sustainable finance. It will feature key updates on the 2023 guidance from the Principles, the Asia Pacific perspective, as well as the critical topics being debated in sustainable finance including regulation, market integrity and climate transition finance.

Admission: The conference is free to attend and open to all. Register now.

If you have any questions, please contact ICMA events.


Supporting Partner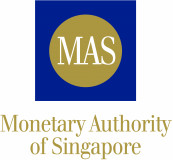 Held in

SGT
09:00
Registration
09:30
Welcome remarks
Bryan Pascoe, Chief Executive, ICMA
09:40
Keynote address
Indranee Rajah, Minister, Prime Ministers' Office of Singapore, Second Minister for Finance and Second Minister for National Development
09:55
2023 Innovations and Guidance from the Principles
Moderator: Nicholas Pfaff, Deputy Chief Executive, Head of Sustainable Finance, ICMA


Angela Brusas, Director, Funding and Investor Relations, Nordic Investment Bank (NIB) and Member of the Executive Committee of the Principles
Agnes Gourc, Head Sustainable Capital Markets, BNP Paribas and Vice chair of the Executive Committee of the Principles
Isabelle Laurent, Deputy Treasurer, European Bank for Reconstruction and Development (EBRD) and Chair of the Executive Committee of the Principles

10:45
Keynote address
Loh Boon-Chye, Chief Executive Officer, Singapore Exchange
10:55
Break
11:25
The regional perspective
Moderator: Mushtaq Kapasi, Managing Director and Head of ICMA Asia Pacific


Gladys Chua, Chief Executive Officer, RAM Sustainability
Puja Shah, Executive Director, DCM and Head ESG DCM, AXJ, JP Morgan
Rahul Sheth, Global Head of Sustainable Bonds, Standard Chartered
Sheng Ou Yong, Green Bonds & ESG Analyst APAC, BNP Paribas Asset Management

12:25
Lunch
13:25
Keynote address
Shinichi Kihara, Deputy Director General for Environmental Affairs, Ministry of Economy, Trade and Industry, Japan (METI)
13:35
Achieving Net zero—the contribution from the sustainable bond markets
Moderator: Reiko Hayashi, Director and Deputy president, BofA Securities Japan


Mariano Benito Zamarriego, Director of Financing, Repsol
Bridget Boulle, Director of Technical Development, Climate Bond Initiative
Alban de Faÿ, Head of Fixed Income SRI Processes, Amundi Asset Management
Sean Henderson, Managing Director & Co Head of Debt Capital Markets Asia Pacific, HSBC
Shinichi Kihara, Deputy Director General for Environmental Affairs, Ministry of Economy, Trade and Industry, Japan (METI)

14:25
Issuer perspectives on the changing landscape of sustainable finance
Moderator: Colleen Keenan, Senior Financial Officer, Capital Markets and Investments, World Bank Treasury


Modupe Famakinwa, Head of Funding, Treasury, African Finance Corporation
Domenico Nardelli, Treasurer, AIIB
Arturo Seco Presencio, Deputy Chief Financial Officer, Council of Europe Development Bank (CEB)

15:00
Keynote address
Jingdong Hua, Vice Chair, International Sustainability Standards Board (ISSB)
15:10
Integrating and complementing the Principles through regulatory guidance
Moderator: Eugene Wong, CEO, Sustainable Finance Institute Asia


Eila Kreivi, Director, Chief Sustainable Finance Advisor, EIB
Kelvin Lester Lee, Commissioner, Securities and Exchange Commission Philippines
Jarek Olszowka, Head of International Sustainable Finance, Nomura
Yao Wang, Professor and Director-General, International Institute of Green Finance
Azreen Idayu Zainal, General Manager, Securities Commission Malaysia

16:00
Break
16:30
International cooperation on climate change – remarks from the Climate Investment Summit in London


Jens Nielsen, CEO and Founder of World Climate Foundation and Director of Climate Investment Coalition
Peter Damgaard Jensen, Co-Chair of the Climate Investment Coalition, Board member of the World Climate Foundation and Chairman of AIP

16:35
Keynote address
Liew Tzu Mi, Chief Investment Officer, Fixed Income, GIC

16:45
Ensuring market integrity and addressing greenwashing concerns
Moderator: Orith Azoulay, Global Head of Sustainability, Natixis CIB


Julie Becker, CEO, Luxembourg Stock Exchange
Bram Bos, Managing Director, Goldman Sachs Asset Management
Nicole Della Vedova, Head of Corporate Finance, ENEL Group
Christa Clapp, Managing Director, Sustainable Finance, Shades of Green, formerly part of CICERO, now a part of S&P Global
Cedric Rimaud, Senior Credit Analyst, Asia Pacific, Anthropocene Fixed Income Institute
Rahul Ghosh, Managing Director, Sustainable Finance, Moody's Investors Service

17:45
Closing Remarks
Mary Schapiro, Vice Chair, Glasgow Financial Alliance for Net Zero
17:55
Networking reception
19:00
Event close
Lead Sponsors

Moody's is a global integrated risk assessment firm that empowers organizations to make better decisions. Our data, analytical solutions and insights help decision-makers identify opportunities and manage the risks of doing business with others. Environment, Social and Governance (ESG) considerations are critical to managing risk and seizing opportunities in today's global capital markets. We are committed to transparently and systematically integrating ESG considerations into credit ratings.
Nomura is a global financial services group with an integrated network spanning over 30 countries and regions. By connecting markets East & West, Nomura services the needs of individuals, institutions, corporates and governments through its three business divisions: Retail, Investment Management, and Wholesale (Global Markets and Investment Banking). Founded in 1925, the firm is built on a tradition of disciplined entrepreneurship, serving clients with creative solutions and considered thought leadership.
In keeping with its aim to Drive Sustainability, Nomura is committed to helping resolve social issues and creating a more sustainable future. By supporting clients' sustainability initiatives and the transition to a decarbonized society, Nomura will continue to deliver high added value towards the creation of a truly prosperous society.
Standard Chartered is a leading international banking group, with a presence in 59 of the world's most dynamic markets, and serving clients in a further 64. Our purpose is to drive commerce and prosperity through our unique diversity, and our heritage and values are expressed in our brand promise, here for good.

Standard Chartered PLC is listed on the London and Hong Kong Stock Exchanges.

For more information on our Global Credit Markets offerings, please log onto: https://www.sc.com/en/banking/banking-for-companies/financial-markets/insights#creditmarkets

For more stories and expert opinions please visit Insights at sc.com. Follow Standard Chartered on Twitter, LinkedIn, Instagram and Facebook.

Sponsors

Amundi, the leading European asset manager and pioneer in responsible investing, ranks among the top 10 global players[1].
Already incorporating ESG criteria in 100% of its actively managed open-ended funds[2], Amundi launched its ESG Ambitions 2025 plan, with 10 objectives to accelerate its ESG transformation and pave the way towards carbon neutrality by 2050. Amundi is also a member of the Net Zero Asset Managers initiative.
With six international investment hubs[3] and over 100 million clients, Amundi is a subsidiary of Crédit Agricole that is listed on the stock exchange, and currently manages €1904 trillion assets[4].
[1] Source: IPE "Top 500 Asset Managers" published in June 2022, based on assets under management as of 31/12/2021
[2] Since December 2021
[3] Boston, Dublin, London, Milan, Paris and Tokyo
[4] Amundi data as of 31/12/2022
BNP Paribas is the European Union's leading bank and key player in international banking. It operates in 65 countries and has more than 190,000 employees, including nearly 145,000 in Europe. The Group has key positions in its three main fields of activity: Retail Banking for the Group's retail-banking networks and several specialized businesses including BNP Paribas Personal Finance and Arval ; Investment & Protection Services for savings, investment and protection solutions ; and Corporate & Institutional Banking, focused on corporate and institutional clients.

BNP Paribas has implemented a Corporate Social Responsibility approach in all its activities, enabling it to contribute to the construction of a sustainable future, while ensuring the Group's performance and stability.
The European Investment Bank (EIB) is the EU's climate bank. It finances sound and sustainable investments that contribute to the EU policy goals.

In 2022, the overall climate action and environmental sustainability result of EUR 36.6bn represented 58% of EIB's lending of EUR 62.6bn.

The EIB raises the bulk of its lending resources through benchmark bonds issued in the international capital markets. In 2007, the EIB pioneered the green bond market and in 2018, it introduced a new sustainable debt product (Sustainability Awareness Bond). Since 2007, the EIB has raised over EUR 83bn in green and sustainability bonds across 23 currencies.
HSBC Global Banking & Markets provides financial services and products to corporates, governments and financial institutions.

We offer a full range of banking services to support clients and continue to invest in digital capabilities to serve them effectively.

High-quality relationships are at the heart of what we do. As the pace of change increases across the world, we help our clients maintain a competitive edge over the long term and make the most of commercial opportunities in both developing and developed markets. Underpinning this is our commitment to ensuring we have the highest conduct and compliance standards in our industry.
J.P. Morgan's Corporate & Investment Bank is a global leader across banking, markets and securities services. The world's most important corporations, governments and institutions entrust us with their business in more than 100 countries. With $29.7 trillion of assets under custody and $633.7 billion in deposits, the Corporate & Investment Bank provides strategic advice, raises capital, manages risk and extends liquidity in markets around the world.

Serving corporate, institutional and government clients, J.P. Morgan's presence in global credit markets is unmatched. The firm combines superior debt origination and structuring expertise with exceptional distribution capabilities to a large base of investors.

The origination team works directly with issuers including corporations, banks and sovereign governments seeking funding. J.P. Morgan advises clients on debt financing strategies, from a simple bank loan to multi-billion-dollar capital raising across asset classes. Colleagues partner across borders to deliver successful structuring, marketing and pricing; the business then distributes that product to investor clients.
Morningstar Sustainalytics provides high-quality, analytical environmental, social and governance (ESG) research, ratings and data to institutional investors and companies.

For more than 30 years, our firm has focused on delivering innovative solutions that have enabled the world's leading institutional investors to identify, understand, and manage ESG-driven risks and opportunities. With Sustainalytics now a part of Morningstar, we're accelerating our efforts to bring meaningful ESG insights to investors of all types across different asset classes at the company and fund level.

Sustainalytics' Corporate Solutions unit works with hundreds of companies and their financial intermediaries to help them consider sustainability in policies, practices and capital projects.
Natixis Corporate & Investment Banking is a leading global financial institution that provides advisory, investment banking, financing, corporate banking and capital markets services to corporations, financial institutions, financial sponsors and sovereign and supranational organizations worldwide.

Our teams of experts in around 30 countries advise clients on their strategic development, helping them to grow and transform their businesses, and maximize their positive impact. Natixis CIB is committed to aligning its financing portfolio with a carbon neutrality path by 2050 while helping its clients reduce the environmental impact of their business.

As part of the Global Financial Services division of Groupe BPCE, the second largest banking group in France through the Banque Populaire and Caisse d'Epargne retail networks, Natixis CIB benefits from the Group's financial strength and solid financial ratings (Standard & Poor's: A, Moody's: A1, Fitch Ratings: AA-, R&I: A+).
The Nordic Investment Bank (NIB) is an international financial institution owned by eight member countries: Denmark, Estonia, Finland, Iceland, Latvia, Lithuania, Norway and Sweden. The Bank's mission is to finance projects that improve productivity and benefit the environment in the Nordic-Baltic region. NIB provides sustainable, long-term financing to customers in both the private and public sectors on competitive market terms to complement commercial lending. The Bank has the highest possible credit rating, AAA/Aaa, with the leading rating agencies Standard & Poor's and Moody's. Since 2011, the Bank has issued EUR 7.3 billion in NIB Environmental Bonds.
At S&P Global Ratings, our analyst-driven credit ratings, research, and sustainable finance opinions provide critical insights that are essential to translating complexity into clarity so market participants can uncover opportunities and make decisions with conviction. By bringing transparency to the market through high-quality independent opinions on creditworthiness, we enable growth across a wide variety of organizations, including businesses, governments, and institutions.

S&P Global Ratings is a division of S&P Global (NYSE: SPGI). S&P Global is the world's foremost provider of credit ratings, benchmarks, analytics and workflow solutions in the global capital, commodity and automotive markets. With every one of our offerings, we help many of the world's leading organizations navigate the economic landscape so they can plan for tomorrow, today. For more information, visit www.spglobal.com/ratings.

Media Partners
Overview of the latest developments in the sustainable bond markets: an ICMA and BofA Securities training workshop (by invitation only)
Organised by: ICMA and BofA Securities
Time: 08:30 - 16:30 SGT, Tuesday, June 27
Venue: The Westin Singapore



ICMA and BofA Securities will hold a one-day training work

shop aimed at regulators, issuers, investors and other market participants from the APAC region on June 27 at the Westin Singapore.

The workshop will cover a comprehensive range of topics including: an overview of the Principles, financing themes such as climate transition, blue and biodiversity, overview of the EU/ASEAN taxonomies, an update on external reviews, disclosures and reporting as well as a case study on sustainability-linked bond issuance. Presenters will include representatives from ICMA, IFC, Ministry of Economy, Trade and Industry of Japan, BofA Securities, RAM Sustainability and Dentons Hong Kong.
Roundtable on Singapore GFIT Taxonomy (invitation only)
Organised by ICMA
Time: 10:00-11:30 SGT, Tuesday, 27 June 2023
Venue: Singapore
Roundtable on global and Asian transition finance (invitation only)
Organised by ICMA
Time: 15:30-17:00 SGT, Tuesday, 27 June 2023
Venue: Singapore