Overview
Agenda
Sponsors
Register
Date: 28 June 2023
Time: 09:00 - 17:00 SGT Followed by a networking reception | Time Zone Converter
Venue: Marina Bay Sands, 10 Bayfront Ave, Singapore 018956


The 2023 Annual Conference of the Green, Social, Sustainability and Sustainability-Linked Bond Principles (collectively known as the "Principles") will be held in Singapore on Wednesday 28 June with the Monetary Authority of Singapore as the Supporting Partner.

The Principles are the leading framework globally for the issuance of sustainable bonds and are the de facto standard referenced by over 98% of sustainable bond issuance internationally. The Principles underpin a market representing near $3 trillion of securities in stock, the largest source of debt capital finance available for sustainable projects and transition finance.

The full day conference agenda will combine keynote speeches and panel discussions with leading market figures and experts in sustainable finance. It will feature key updates on the 2023 guidance from the Principles, the Asia Pacific perspective, as well as the critical topics being debated in sustainable finance including regulation, market integrity and climate transition finance.

Admission: The conference is free to attend and open to all. Register now.

If you have any questions, please contact ICMA events.


Supporting Partner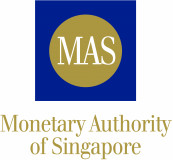 Held in

SGT
09:00
Registration
09:30
Welcome remarks
Bryan Pascoe, Chief Executive, ICMA
09:40
Keynote address
Monetary Authority of Singapore representative
09:55
2023 Innovations and Guidance from the Principles

Moderator: Nicholas Pfaff, Deputy Chief Executive, Head of Sustainable Finance, ICMA

Panellists:


Angela Brusas, Director, Funding and Investor Relations, Nordic Investment Bank (NIB) and Member of the Executive Committee of the Principles
Agnes Gourc, Head Sustainable Capital Markets, BNP Paribas and Vice chair of the Executive Committee of the Principles
Isabelle Laurent, Deputy Treasurer, European Bank for Reconstruction and Development (EBRD) and Chair of the Executive Committee of the Principles

10:45
Keynote address
Loh Boon-Chye, Chief Executive Officer, Singapore Exchange
10:55
Break
11:25
The regional perspective

Moderator: Mushtaq Kapasi, Managing Director and Head of ICMA Asia Pacific

Panellists:


Gladys Chua, Chief Executive Officer, RAM Sustainability
Ana Kotamraju, Principal Treasury Specialist, Asian Development Bank
Ashish Malhotra, Managing Director, Head of Capital Markets, Asia Pacific, Standard Chartered
Tzu Mi Liew, Chief Investment Officer, Fixed Income, GIC

12:15
Lunch
13:15
Keynote address
13:25
Achieving Net zero—the contribution from the sustainable bond markets

Moderator: Reiko Hayashi, Director and Deputy president, BofA Securities Japan

Panellists:


Bridget Boulle, Director of Technical Development, Climate Bond Initiative
Modupe Famakinwa, Head of Funding, Treasury, African Finance Corporation
Rahul Ghosh, Managing Director, Sustainable Finance, Moody's Investors Service
Arturo Seco Presencio, Deputy Chief Financial Officer, Council of Europe Development Bank (CEB)

14:15
Keynote address
Jingdong Hua, Vice Chair, International Sustainability Standards Board (ISSB)
14:25
Integrating and complementing the Principles through regulatory guidance

Moderator: Eugene Wong, CEO, Sustainable Finance Institute, Asia

Panellists:


Eila Kreivi, Director, Chief Sustainable Finance Advisor, EIB
Kelvin Lester Lee, Commissioner, Securities and Exchange Commission Philippines

15:15
Break
15:45
Keynote address
15:55
Ensuring market integrity and addressing greenwashing concerns

Panellists:


Julie Becker, CEO, Luxembourg Stock Exchange
Bram Bros, Managing Director, Goldman Sachs Asset Management
Christa Clapp, Managing Director, Sustainable Finance, CICERO Shades of Green, now a part of S&P Global
Cedric Rimaud, Senior Credit Analyst, Asia Pacific, Anthropocene Fixed Income Institute

16:45
Closing Remarks
Mary Schapiro, Vice Chair, Glasgow Financial Alliance for Net Zero
16:55
Networking reception
19:00
Event close
Lead Sponsors

| | |
| --- | --- |
| | |
| Moody's is a global integrated risk assessment firm that empowers organizations to make better decisions. Our data, analytical solutions and insights help decision-makers identify opportunities and manage the risks of doing business with others. Environment, Social and Governance (ESG) considerations are critical to managing risk and seizing opportunities in today's global capital markets. We are committed to transparently and systematically integrating ESG considerations into credit ratings. | |
Sponsors

BNP Paribas is the European Union's leading bank and key player in international banking. It operates in 65 countries and has more than 190,000 employees, including nearly 145,000 in Europe. The Group has key positions in its three main fields of activity: Retail Banking for the Group's retail-banking networks and several specialized businesses including BNP Paribas Personal Finance and Arval ; Investment & Protection Services for savings, investment and protection solutions ; and Corporate & Institutional Banking, focused on corporate and institutional clients.

BNP Paribas has implemented a Corporate Social Responsibility approach in all its activities, enabling it to contribute to the construction of a sustainable future, while ensuring the Group's performance and stability.
At S&P Global Ratings, our analyst-driven credit ratings, research, and sustainable finance opinions provide critical insights that are essential to translating complexity into clarity so market participants can uncover opportunities and make decisions with conviction. By bringing transparency to the market through high-quality independent opinions on creditworthiness, we enable growth across a wide variety of organizations, including businesses, governments, and institutions.

S&P Global Ratings is a division of S&P Global (NYSE: SPGI). S&P Global is the world's foremost provider of credit ratings, benchmarks, analytics and workflow solutions in the global capital, commodity and automotive markets. With every one of our offerings, we help many of the world's leading organizations navigate the economic landscape so they can plan for tomorrow, today. For more information, visit www.spglobal.com/ratings.

Media Partners
Register for the The 9th Annual Conference of the Principles