Date: 28 June 2022
Format: Hybrid
Event overview
The Annual Conference of the Green, Social, Sustainability and Sustainability-Linked Bond Principles (the "Principles") was held in London on 28 June, 2022, hosted by the European Bank for Reconstruction and Development (EBRD). The Principles are referenced by 98% of sustainable bond issuers internationally and have become the voluntary global standard of the market.
The Conference agenda started with a session presented by members of the Executive Committee on the 2022 guidance of the Principles and the ongoing work programme. This was followed by expert panels on:
the use of sustainability-linked bonds as part of a strategy for innovation and climate transition;
the new guidance for sustainable securitisation;
the application of the Principles in a wider context, including commercial paper and repo, as well as for high yield and in emerging markets.
Keynote speakers included:
Patricio Sepúlveda Carmona, Head of the Public Debt Office, Ministry of Finance, Chile
Tim Gould, Chief Energy Economist of the International Energy Agency (IEA)
Sir Robert Stheeman, Chief Executive Officer, UK Debt Management Office
This event was hosted by the European Bank for Reconstruction and Development.
The recording of this event can be viewed here.
View photos of this event here.
BST

Agenda
13:30


Welcome remarks
Nicholas Pfaff, Deputy Chief Executive, Head of Sustainable Finance, ICMA
Odile Renaud-Basso, President, EBRD
13:45


Panel 1: 2022 Guidance from the Executive Committee of the Principles
Moderator:
Nicholas Pfaff, Deputy Chief Executive, Head of Sustainable Finance, ICMA

Panellists:
Tanguy Claquin, Global Head of Sustainable Banking, Crédit Agricole CIB, and Vice-Chair of the Executive Committee of the Principles
Denise Odaro, Head of Investor Relations & Sustainable Finance, IFC, and Chair of the Executive Committee of the Principles
David Oelker, Head of ESG Investment Fixed Income, EMEA, BlackRock
14:25


Keynote speaker
Patricio Sepulveda, Head of the Public Debt Management Office, Ministry of Finance, Chile
14:35


Panel 2: Innovation and transition with SLBs
Moderator:
Paul O'Connor, Head of EMEA ESG Debt Capital Markets, JP Morgan

Panellists:
Laurie Chesné, Head of Green & Sustainable Financing Solutions EMEA, Natixis CIB
Brian Corsi, Co-Head Capital Markets and Pension, L'Oreal
Louis de Montpellier, Senior Advisor, Finance for Biodiversity (F4B) Initiative
Ketish Pothalingam, Portfolio Manager, Executive Vice President, PIMCO
Natasha Vowles, Head of Treasury – Funding, TESCO
15:25

Coffee break
15:55


Keynote speaker
Tim Gould, Chief Energy Economist of the International Energy Agency (IEA)
16:05


Panel 3: Application of the Principles in the universe of debt capital market, securitisation
Moderator:
Agnès Gourc, Head of Sustainable Capital Markets, BNP Paribas

Panellists:
Shaun Baddeley, Managing Director, Securitisation, AFME
Lisa Bozzelli, Multifamily Trading Desk, Capital Markets, Fannie Mae
John Millward, Managing Director, Structured Finance Group, Global Banking and Markets, HSBC Bank plc
Peter Winning, Portfolio Management Group, BlackRock

Conversations on the wider relevance of the Principles
16:45
Emerging Markets, High Yield
Moderator:
Christopher Flensborg, Head of Climate & Sustainable Finance, Skandinaviska Enskilda Banken (SEB)

Panellists:


Sabrina Fox, Chief Executive Officer, European Leveraged Finance Association (ELFA)


Berit Lindholdt-Lauridsen, Senior Operation Officer, IFC


Steven Nicholas, Managing Director Head of ESG Capital Markets, Americas, BofA Securities, Inc




Liam Spillane, Head of Emerging Market Debt, Aviva Investors

17:20
Sustainable Commercial Paper and Repo
Moderator: Isabelle Laurent, Deputy Treasurer & Head of Funding, EBRD
Panellists:
Sam Crawford, Head of Secured Funding Structuring EMEA, BNP Paribas
Felipe Gordillo ESG Senior Analyst, Mirova - AM
Patricia Lizarraga Rodriguez, Capital Markets & Financial Risk Management, Iberdrola
Shane O'Neill, Money Market Sales and Trading, Bred Banque Populaire
17:55

Closing remarks
Sir Robert Stheeman, Chief Executive Officer, UK Debt Management Office
18:05
Networking reception
20:00
Event close
*Agenda is subject to change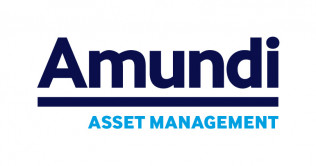 Amundi, a leading responsible investor engaged in the just transition

Amundi, the leading European asset manager and pioneer in responsible investing, ranks among the top 10 global players and offers its 100 million clients savings and investment solutions in active and passive management, in traditional or real assets.

Already incorporating ESG criteria in 100% of its actively managed open-ended funds and engaged in the energy transition and social cohesion, Amundi launched its 2025 ESG Ambitions plan, with 10 objectives to accelerate its ESG transformation and pave the way towards carbon neutrality by 2050. Amundi is also a member of the Net Zero Asset Managers initiative and a founder of the Investors for a Just Transition coalition.

With six international investment hubs, Amundi's clients benefit from the expertise of 5,300 employees in over 35 countries. A subsidiary of Crédit Agricole and listed on the stock exchange, Amundi currently manages over €2 trillion assets.

Bank of America is one of the world's leading financial institutions, serving individual consumers, small and middle-market businesses and large corporations with a full range of banking, investing, asset management and other financial and risk management products and services. The company is a global leader in wealth management, corporate and investment banking and trading across a broad range of asset classes, serving corporations, governments, institutions and individuals around the world. Bank of America offers industry-leading support to approximately 3 million small business households through a suite of innovative, easy-to-use online products and services. The company serves clients through operations across the United States, its territories and approximately 35 countries. Bank of America Corporation stock (NYSE: BAC) is listed on the New York Stock Exchange.

BlackRock's purpose is to help more and more people achieve well-being through wealth. As a fiduciary to our clients, we provide the investment and technology solutions they need when planning for their most important goals. We seek to empower investors to make better, safer decisions while advocating for a financial system that is more inclusive and sustainable for all stakeholders.

Over the past 30 years, BlackRock has evolved from an eight-person start up to a global company, trusted to manage more assets than to any other investment manager. We have shown our commitment to our platform, our people and our technology, so that we can continue to deliver long-term value for our clients.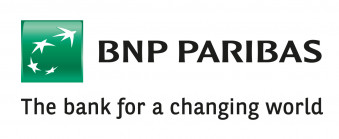 BNP Paribas is the European Union's leading bank and key player in international banking. It operates in 65 countries and has more than 190,000 employees, including nearly 145,000 in Europe. The Group has key positions in its three main fields of activity: Retail Banking for the Group's retail-banking networks and several specialized businesses including BNP Paribas Personal Finance and Arval; Investment & Protection Services for savings, investment and protection solutions ; and Corporate & Institutional Banking, focused on corporate and institutional clients.

BNP Paribas has implemented a Corporate Social Responsibility approach in all its activities, enabling it to contribute to the construction of a sustainable future, while ensuring the Group's performance and stability.

Crédit Agricole CIB is the corporate and investment banking arm of Credit Agricole Group, the 12th largest banking group worldwide in terms of tier 1 capital (The Banker, July 2021). More than 8,900 employees across Europe, the Americas, Asia-Pacific, the Middle East and Africa support the Bank's clients, meeting their financial needs throughout the world. Crédit Agricole CIB offers its large corporate and institutional clients a range of products and services in capital markets activities, investment banking, structured finance, commercial banking and international trade. The Bank is a pioneer in the area of climate finance, and is currently a market leader in this segment with a complete offer for all its clients.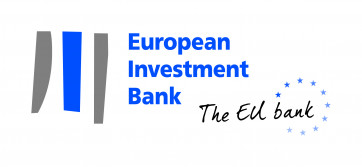 The European Investment Bank (EIB) is the EU's climate bank. It finances sound and sustainable investments that contribute toward EU policy goals. In 2021, the share of EIB investments that went to climate action and environmental sustainability projects rose to 43% from 40% in 2020.

The EIB raises the bulk of its lending resources through benchmark bonds issued in the international capital markets. In 2007, the EIB pioneered the green bond market and in 2018, the EIB introduced a new sustainable debt product. Since 2007, the EIB has raised EUR 58bn in green and sustainability bonds across 22 currencies.
Fannie Mae, a government-sponsored enterprise, provides a stable source of liquidity to the mortgage market and advances equitable and sustainable access to homeownership and quality, affordable rental housing across America. We are committed to our leadership role within housing finance and working with our partners to create opportunities for more people to buy, refinance, or rent a home. We do not originate loans or lend money directly to borrowers. We work primarily with lenders who originate loans to borrowers, securitize those loans into Fannie Mae mortgage-backed securities (MBS) that we guarantee, and engage in other activities that support mortgage market liquidity.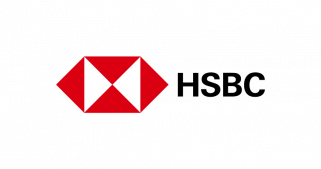 HSBC Holdings plc, the parent company of HSBC, is headquartered in London. HSBC serves customers worldwide from offices in 64 countries and territories in its geographical regions: Europe, Asia, North America, Latin America, and Middle East and North Africa. With assets of US$3,022bn at 31 March 2022, HSBC is one of the world's largest banking and financial services organisations.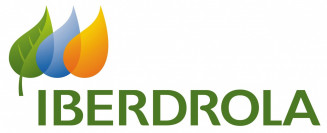 With over 170 years of history behind us, the Iberdrola group is now a global energy leader and one of the world's largest electricity utilities in terms of market capitalisation. Iberdrola has anticipated to the energy transition by two decades to combat climate change and provide a sustainable and competitive business model that creates value in the places where the company operates. The group supplies energy to almost 100 million people in dozens of countries, employs close to 40,000 people and has assets in excess of €150,000 million (at March 2022). Also, Iberdrola is the world leading private group by green bonds issued (and outstanding).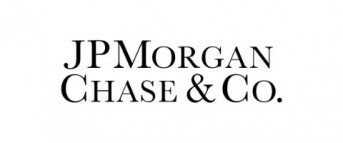 JPMorgan Chase & Co. (NYSE: JPM) is a leading financial services firm based in the United States of America ("U.S."),with operations worldwide. JPMorgan Chase had $4.0 trillion in assets and $285.9 billion in stockholders' equity as of March 31, 2022. The Firm is a leader in investment banking, financial services for consumers and small businesses, commercial banking, financial transaction processing and asset management. Under the J.P. Morgan and Chase brands, the Firm serves millions of customers in the U.S., and many of the world's most prominent corporate, institutional and government clients globally. Information about JPMorgan Chase & Co. is available at jpmorganchase.com.

JPMorgan Chase is helping advance a sustainable and inclusive economy by helping clients transition to a low-carbon world, supporting the development and scaling of green technologies, and minimizing the environmental impact of its own operations. In 2021, the firm financed and facilitated more than $100 billion for green activities like renewable energy, energy efficiency and sustainable transportation towards its target of $1 trillion for green initiatives over 10 years.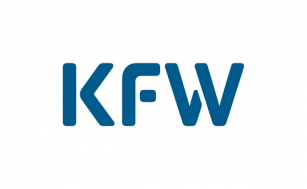 Climate change, globalisation, digitalisation and social change – challenges the world is facing. KfW is one of the world's leading promotional banks, operating on behalf of the Federal Republic of Germany and the federal states. As transformative promotional bank KfW supports the development towards a sustainable society; for over 7 decades its core mission has been and remains to improve economic, social and environmental living conditions in Germany and across the globe. In 2021, KfW raised EUR 82.6 billion in international capital markets, of which EUR 16.2 billion via "Green Bonds - Made by KfW", and provided promotional funds totalling EUR 107 billion.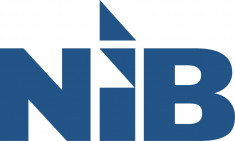 NIB is an international financial institution owned by eight member countries: Denmark, Estonia, Finland, Iceland, Latvia, Lithuania, Norway and Sweden. The Bank finances private and public projects in and outside the member countries. NIB has the highest possible credit rating, AAA/Aaa, with the leading rating agencies Standard & Poor's and Moody's.