Miriam Patterson: joining ICMA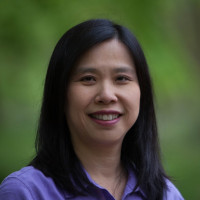 ICMA has appointed Miriam Patterson, who has joined from Thomson Reuters, where she has worked since 2008, most recently as Senior Editor of Practical Law Global Capital Markets. Before Thomson Reuters, Miriam was at Latham & Watkins and at Allen & Overy. She has been admitted as a Solicitor of the Supreme Court of England and Wales and admitted to the Bar of the State of New York. Miriam is also Co-Chair of the Forum for US Securities Lawyers in London and a Commissioner of the US-UK Fulbright Commission.

Miriam joined ICMA on 17 April as Senior Director, Market Practice and Regulatory Policy, reporting directly to Paul Richards. She will be working alongside Ruari Ewing focusing on ICMA's Legal & Documentation Committee and related groups and picking up in due course on supporting ICMA's broader EU and UK regulatory engagement.